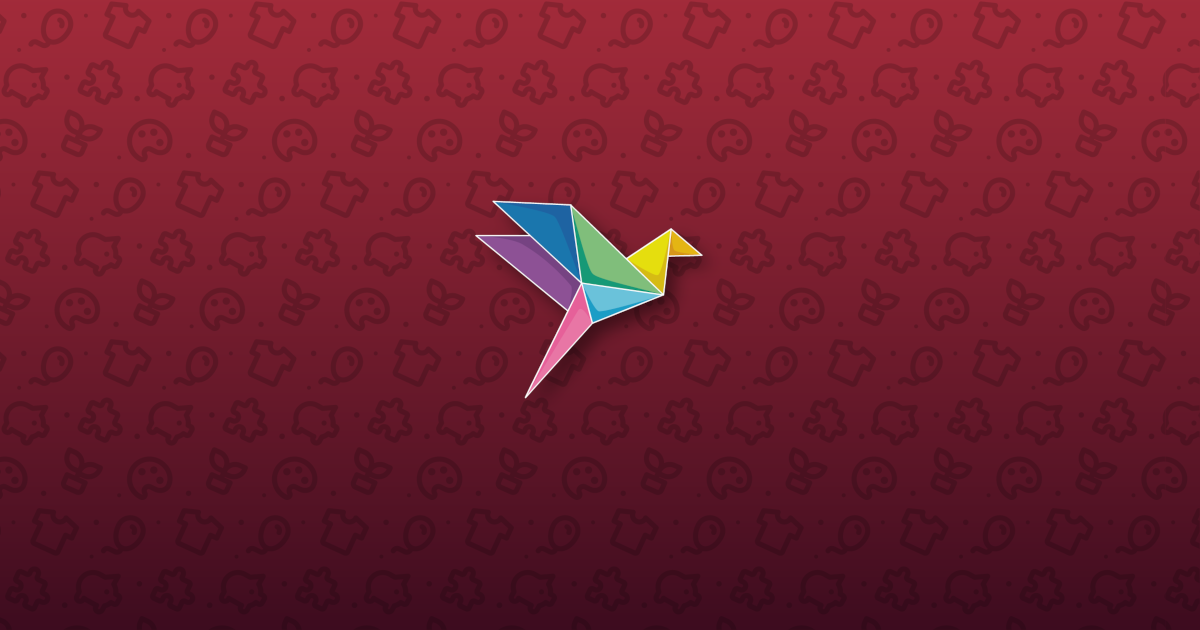 Some graphical resources
T-shirts, business cards, posters…
As you may have seen, we got ourselves a banner, business cards… not to mention the well-designed t-shirts! This article will summarize all the graphic resources recently used. They are all under CC-BY license.
🔗banner
We had a 42l banner made. It is 2m wide and 80cm high.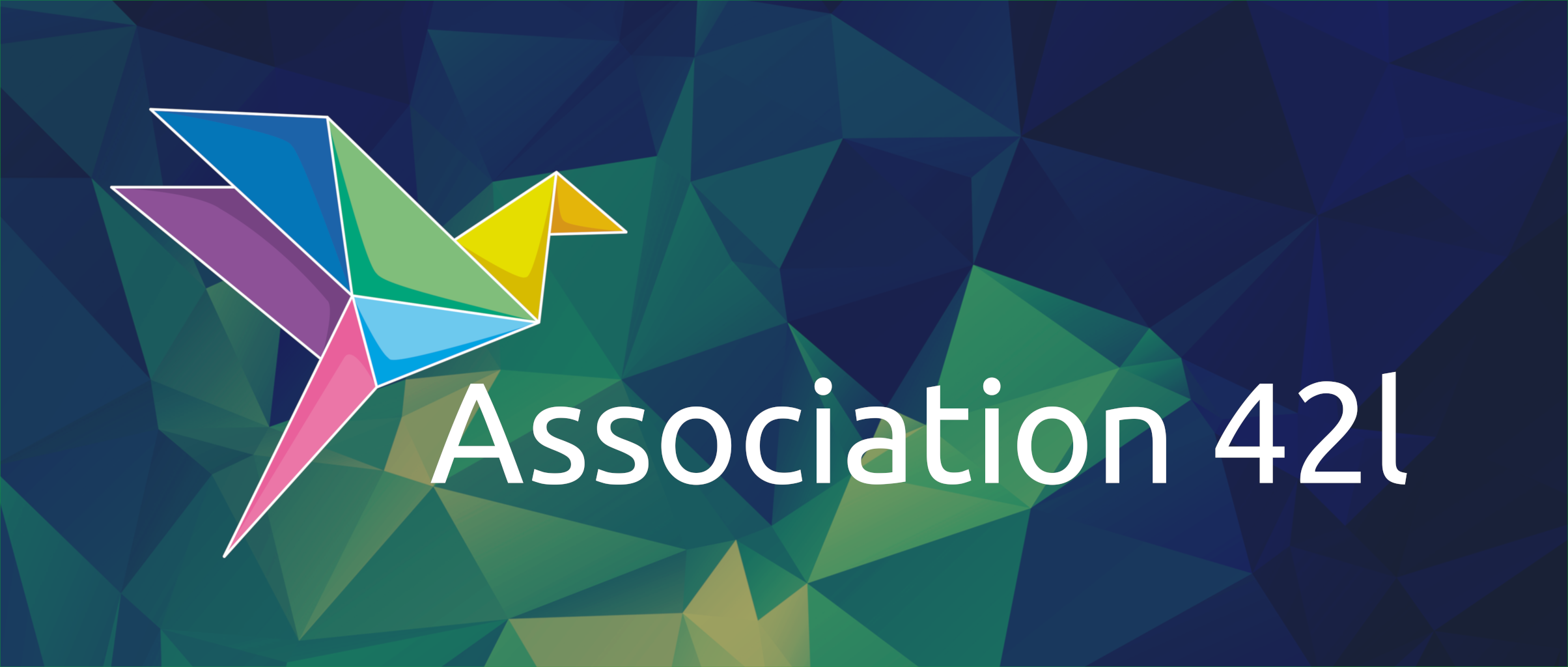 (Green outlines are the printing lines)
It is available in the png format. Contact us if you need the PDF format (unavailable here for disk space reasons).
🔗Business cards
Along with the banner, we had 500 business cards printed (these ones are almost all already gone in less than two months!)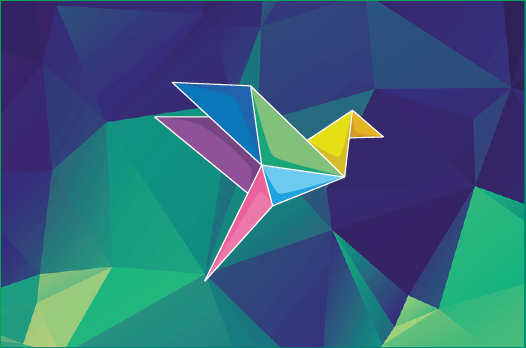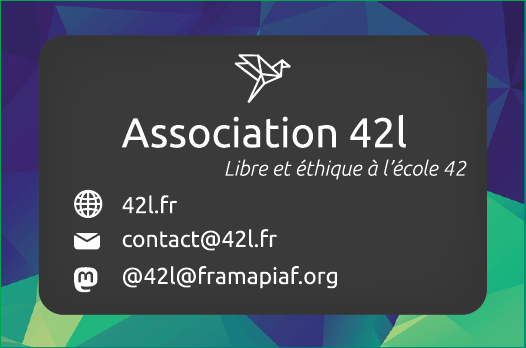 (The green outlines correspond to the printing lines)
It is available in the following formats: png (front), png (back),pdf.
🔗Poster
We also printed an explanatory poster. It briefly summarizes the association's actions.
You can find it here, in pdf format.
🔗Last but not least, the t-shirts!
First, a t-shirt with the association's logo, on the heart, was designed. We keep it for association members only, so that it can be worn at booths and other events.
However, we wanted a t-shirt that was suitable for everyone. Not only to people who know and want to represent 42l. Not only to librists either! Here is the design of the t-shirt (silkscreen printed on black t-shirt, A3 portrait):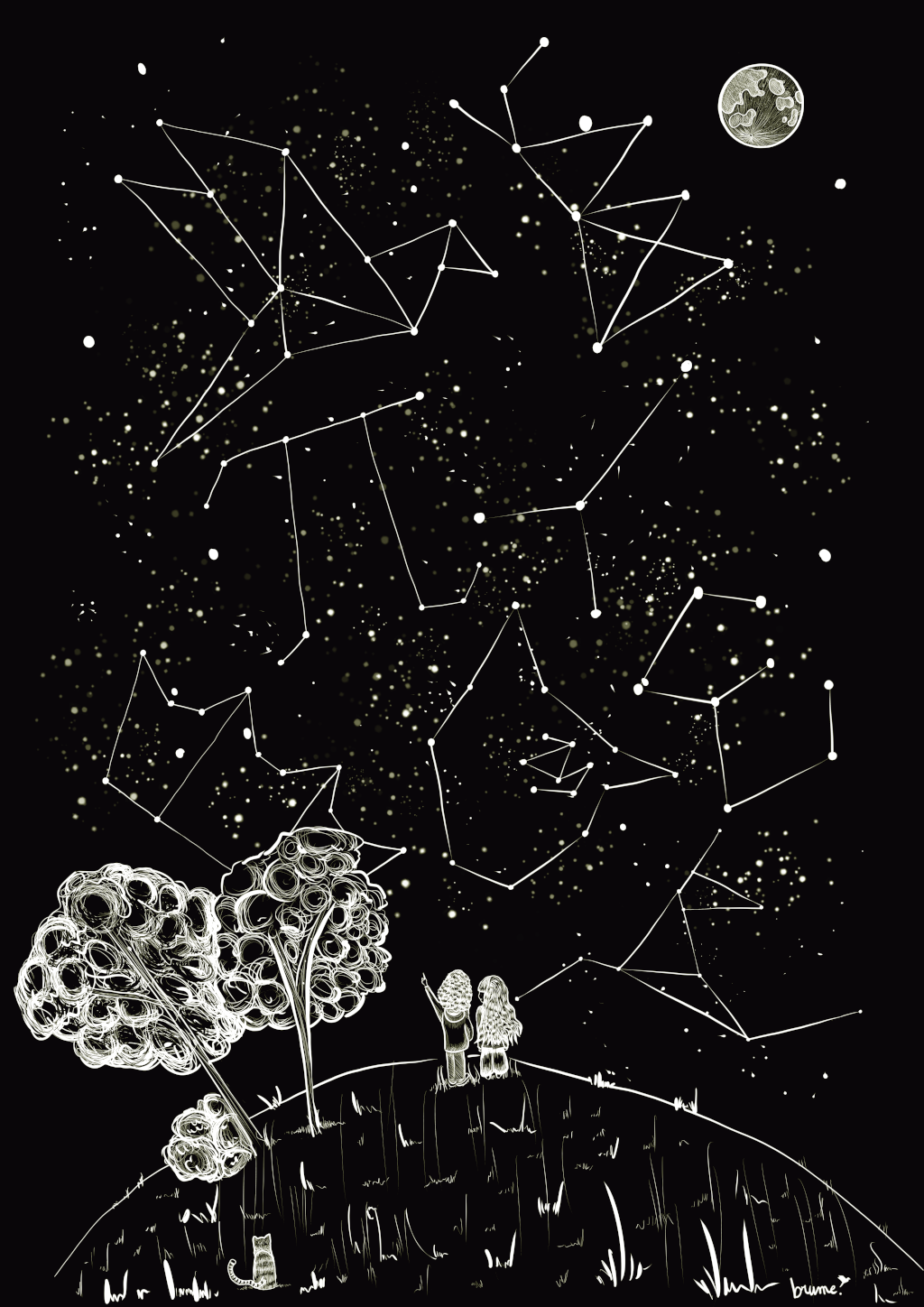 You can see a starry sky, but not only! This design gathers the logos of several French libre software associations that we value. Of course, we could not include all the existing associations on it, so don't be offended if your association is not there.
So you can see:
This drawing was made by Brume (as well as the other resources presented here). Like all the other resources, you are free to use it as you see fit.
Here is the image in several formats:
Krita drawing file (unavailable for disk space reasons, contact us if you need it).
This t-shirt will be available on En Vente Libre soon.
All right, that's it for now!
Thank you for your reading and see you soon :)
~ Brume