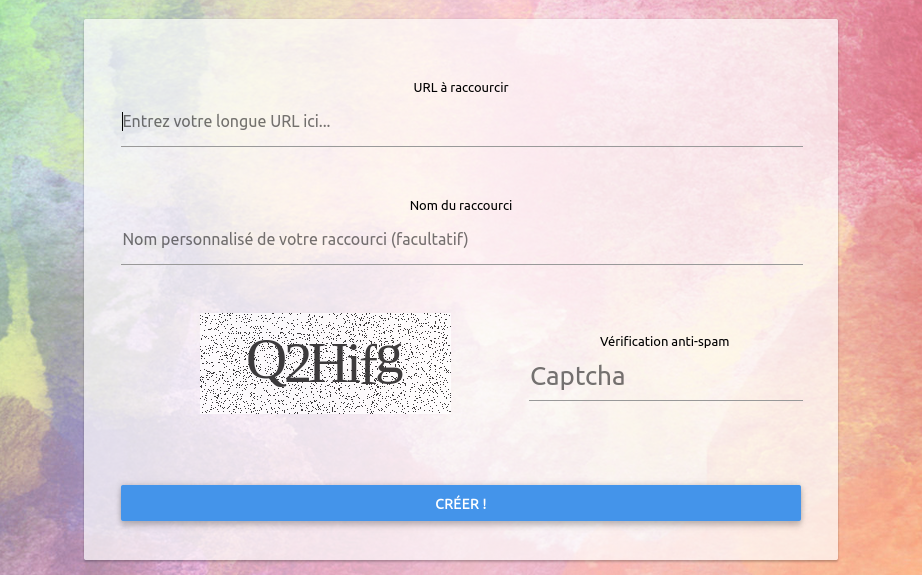 User guide
To shorten a link, copy and paste it into the first text field, then enter a name for your shortcut if you wish.
Finally, complete the captcha (write the characters you see on the left) and click "Create".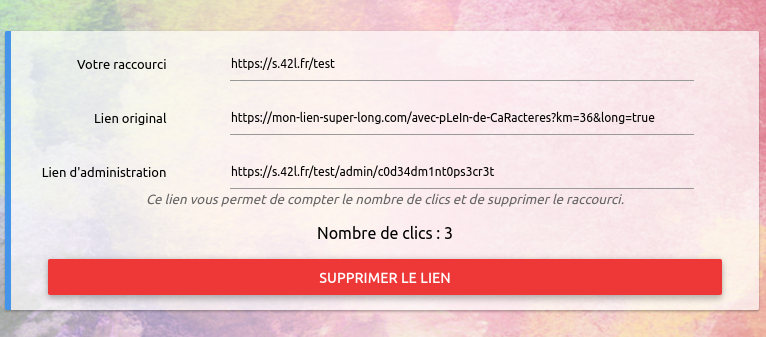 Administration link
Once you have created your shortcut link, you will have an admin link to delete your shortcut or to watch the number of clicks on your link.
Every time someone clicks on your link, the click counter will increase!
Protection against phishing
To prevent our link shortener from being used for dishonest purposes (spam, phishing…), we use a feature in the software that alerts us when a link generates unusual activity.
We have also decided to block by default many classic website hosts (Yola, Wix, Google Sites…), which are often used for dishonest purposes.
Blocking these sites allows us to reduce the amount of time we spend monitoring link creation activity on our service and thus ensures better protection of your privacy.
It's a free service
This service is available free of charge and without registration.
By using it, you accept our Terms of Use without condition.
We maintain this service for you
This service is maintained by La Contre-Voie, a non-profit association recognized of general interest. We ensure daily the proper functioning of this service.
However, we don't have the financial resources of Google (we do not sell your data!) and if most of our services are free for you, they are not for us: their maintenance requires a personal and financial investment.
We cannot survive without your support. To help us, you can make a donation or join the association.