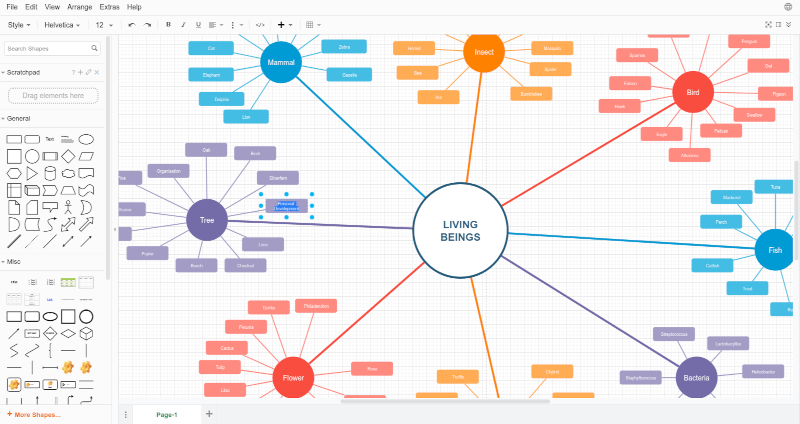 Visuals
Based on the diagrams.net software (formerly draw.io), the Draw service allows you to transcribe your ideas into diagrams, flowcharts or mind maps.
You can use it to create aesthetic diagrams, which are ideal for use in a slide show.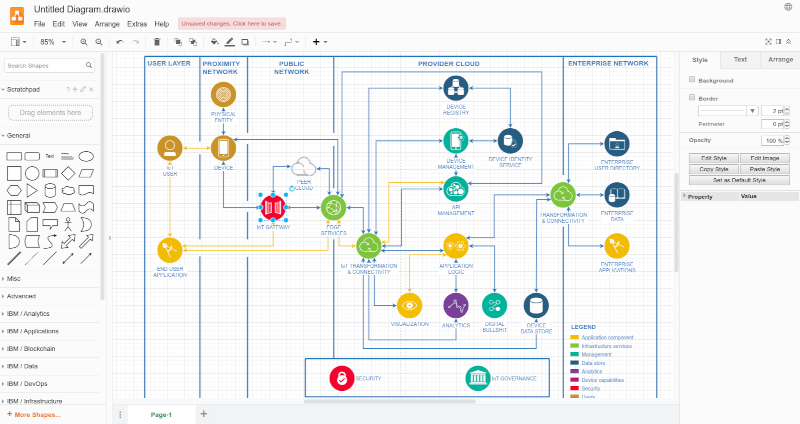 Technical drawings
From database schema to network mapping, model and visualise complex architectures by customising every detail.
The flexibility of the software allows you to define your own layout.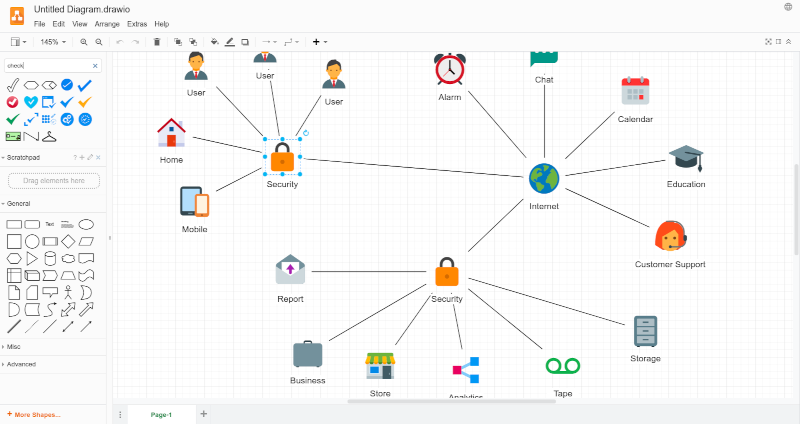 Illustrations
A collection of SVG icons is built into the software to help you simplify and clarify even the most complex diagrams.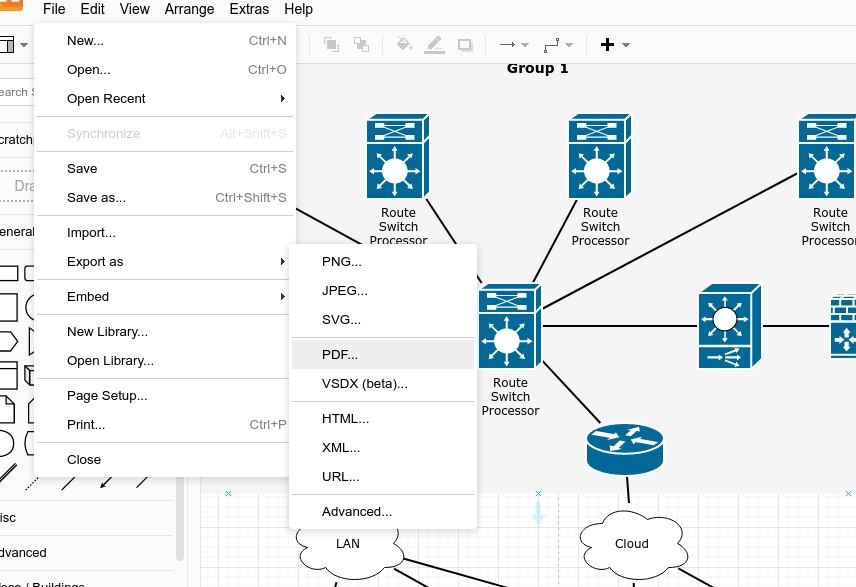 Export
The Draw service natively supports export to XML, HTML, SVG, PNG, JPEG, PDF and VSDX formats.
It is also possible to store your diagrams in your browser's memory.
No tracking or advertising
The main instance of this software contains trackers that send data to Google and Microsoft.
We have disabled these trackers on our instance.
Accessible everywhere
You can use this software on all your devices: the Draw service is accessible from a smartphone.
There is also a desktop version if needed.
It's a free service
This service is available free of charge and without registration.
By using it, you accept our Terms of Use without condition.
We maintain this service for you
This service is maintained by La Contre-Voie, a non-profit association recognized of general interest. We ensure daily the proper functioning of this service.
However, we don't have the financial resources of Google (we do not sell your data!) and if most of our services are free for you, they are not for us: their maintenance requires a personal and financial investment.
We cannot survive without your support. To help us, you can make a donation or join the association.