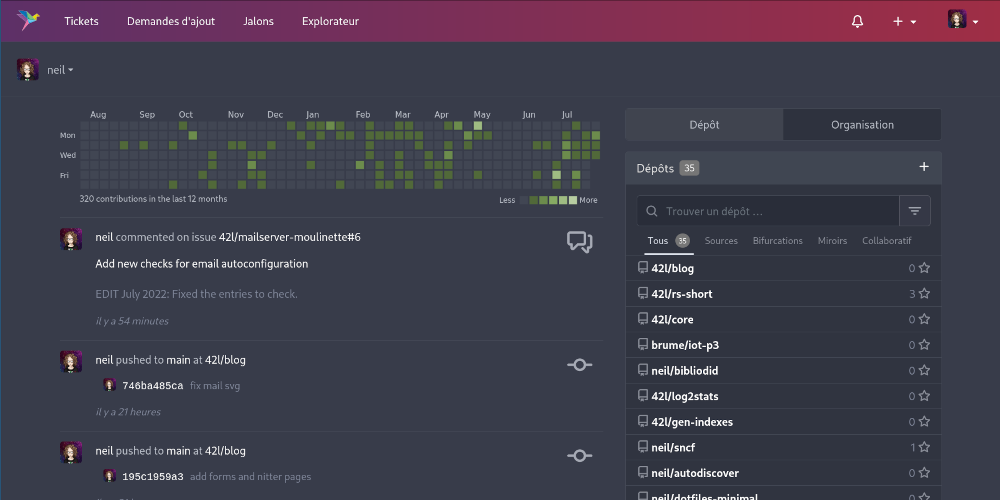 Git, your indispensable ally
It seems unthinkable to do without Git for cooperative software development. Gitea, the software used by our Git service, will allow you to exploit its full potential.
It is an ethical and efficient alternative to GitHub (by Microsoft) to host your code.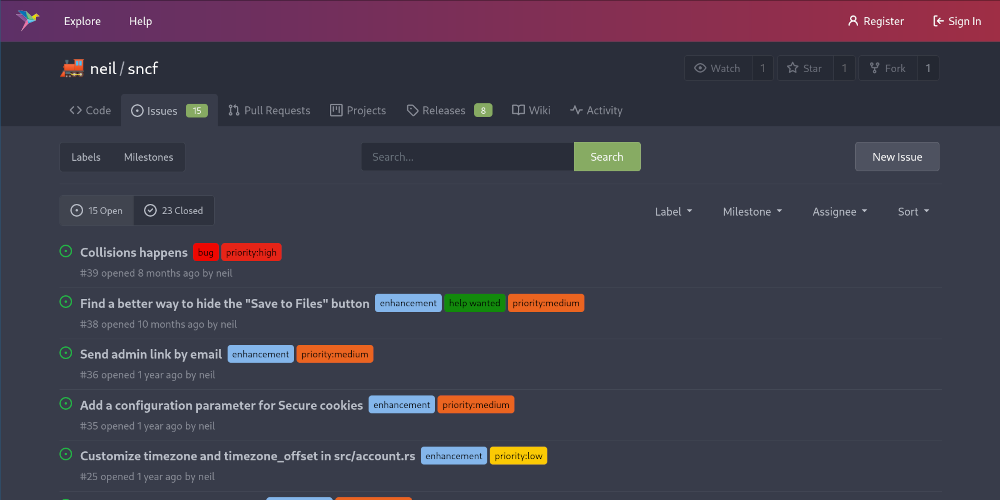 Manage your issues
Milestones, deadlines, labels, assignments and even a kanban: find all the tools you need to work.
Each repository even has a wiki to document its use.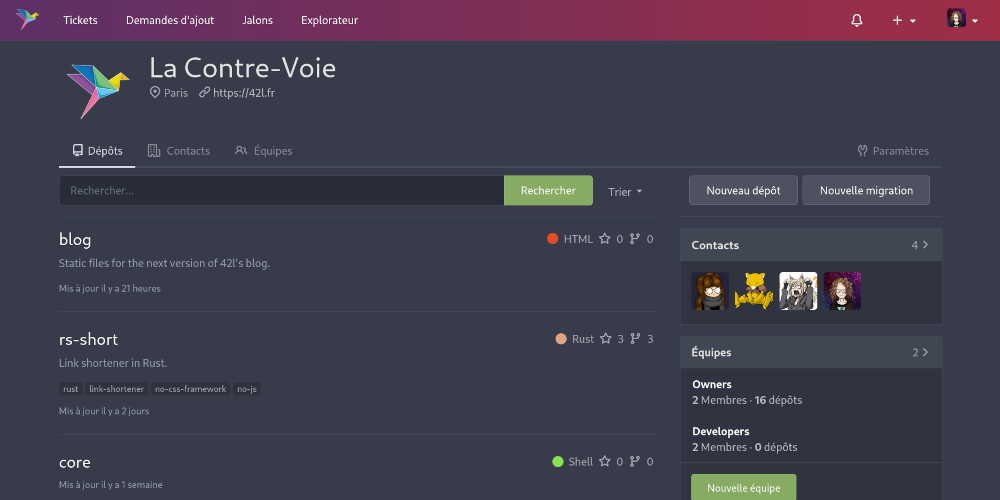 Create organisations
Create multiple teams of contributors for your organisation.
Effectively distribute read and write rights to your repositories.
For our members
Create up to 50 Git repositories per account.
We ask for a "reasonable use" of disk space (for now, no more than 200 MB per person, if possible).
Guest account
People who are not members of the association can create a guest account.
Even though guest accounts cannot create new repositories, they can create issues or merge requests to contribute to existing projects.
Service reserved to our members
For disk storage reasons, this service is only available to our members.
To become a member of the association, click here.
By using it, you accept our Terms of Use without condition.
We maintain this service for you
This service is maintained by La Contre-Voie, a non-profit association recognized of general interest. We ensure daily the proper functioning of this service.
However, we don't have the financial resources of Google (we do not sell your data!) and if most of our services are free for you, they are not for us: their maintenance requires a personal and financial investment.
We cannot survive without your support. To help us, you can make a donation or join the association.