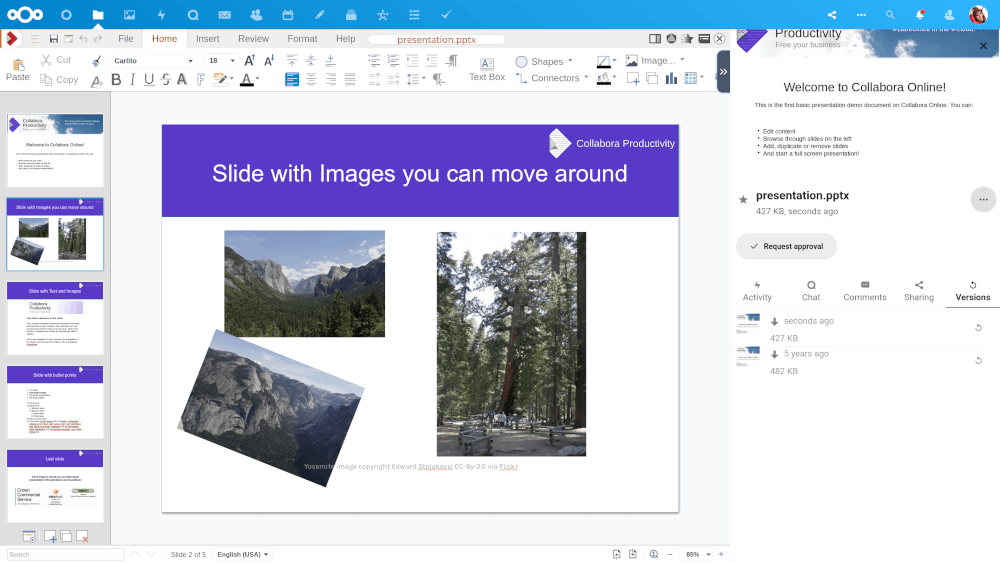 Collaborative editing
Nextcloud is like the Google suite, but without Google.
You'll find all the features you'd expect from a professional software suite, from collaborative document editing "à la Google Docs" to file sharing "à la Dropbox".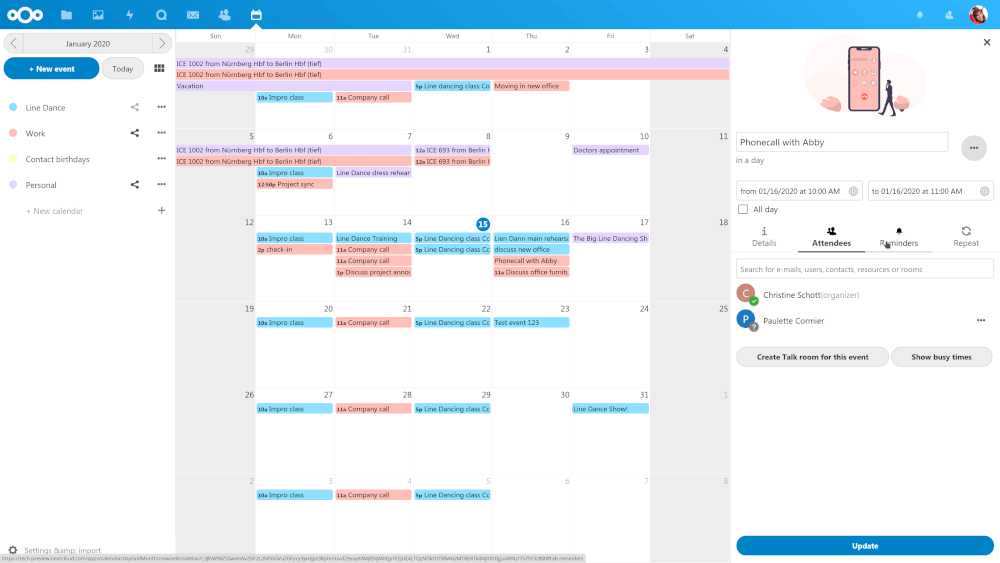 Calendar
Share your calendar with your teams.
Nextcloud supports the import of external calendars and synchronization with your phones and computers in a compatible format (Webcal).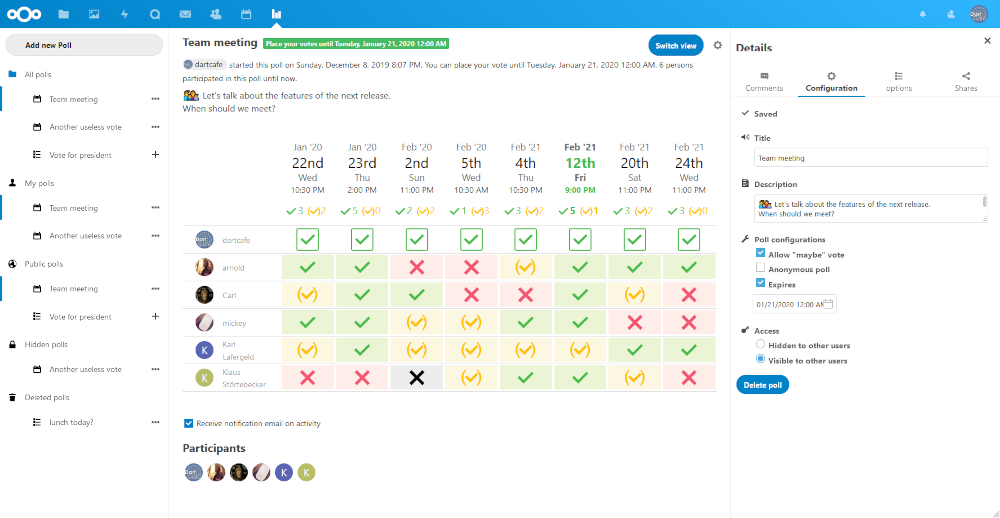 Surveys
As an alternative to Doodle, create and share polls to decide on a meeting date.
Surveys can be shared via a link or within your team. Participation can optionally be anonymous.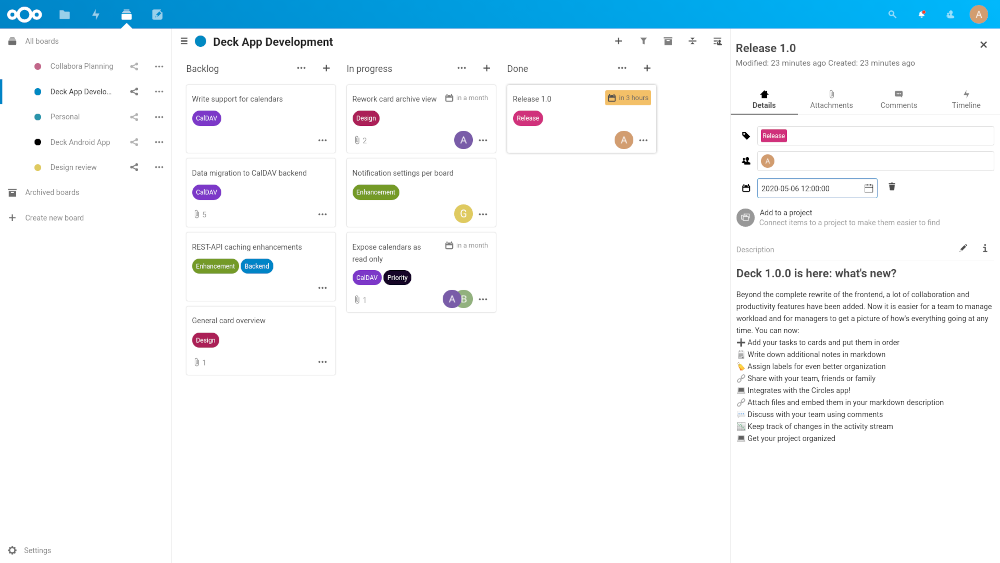 Kanban
No need for Trello anymore! The Deck application allows you to make Kanbans to sort your tasks efficiently.
The application allows you to share boards with members of your team, with editing rights management.
For individuals
For your individual accounts, we offer a storage capacity of 100 MB.
This is not much, but we hope to increase this quota with our resources!
For organisations
We don't offer large-scale Nextcloud hosting for organizations (yet?), but we do adapt on a case-by-case basis depending on the needs of smaller organizations. Contact us for more information.
Service reserved to our members
For disk storage reasons, this service is only available to our members.
To become a member of the association, click here.
By using it, you accept our Terms of Use without condition.
We maintain this service for you
This service is maintained by La Contre-Voie, a non-profit association recognized of general interest. We ensure daily the proper functioning of this service.
However, we don't have the financial resources of Google (we do not sell your data!) and if most of our services are free for you, they are not for us: their maintenance requires a personal and financial investment.
We cannot survive without your support. To help us, you can make a donation or join the association.