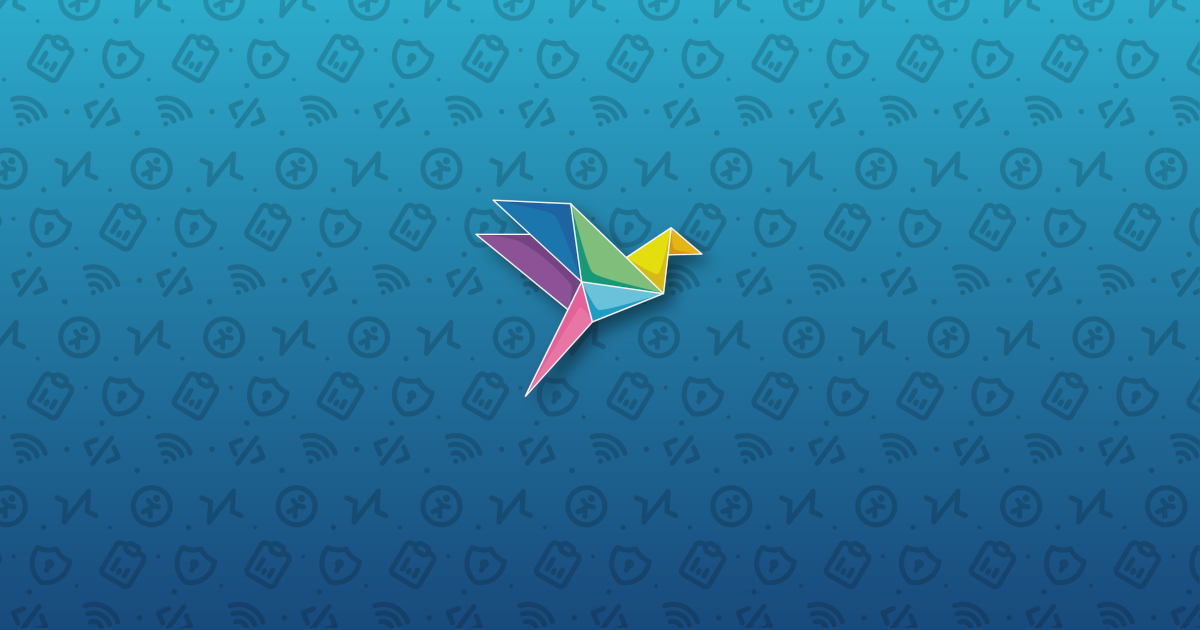 UX rework, online sale and new features for the mail service!
Summary of our last activities
Hello !
We come today with an article full of good news. The last few months, less intensive than usual, have allowed us to make progress on many non-event work in progress.
🔗Two new domain names for emails
Following a discussion at the AG 2020, we have decided to acquire two domain names that can be used for mails. We took this decision because we thought that some people might want to use our mail service without having an email address ending with @42l.fr.
We conducted a survey from February to May 2020 among the association members to find these two domain names (a "serious" name and a "fun" name). This survey resulted in the following two choices :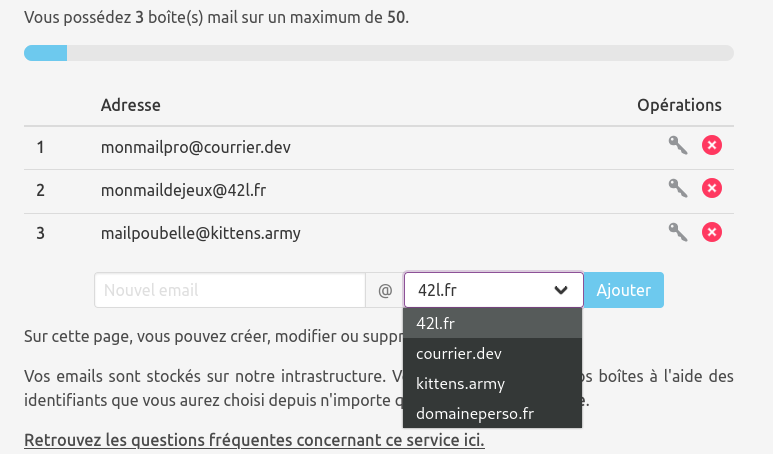 In your member area, on the mail service, you can now choose the domain name you want between @42l.fr, @courrier.dev and @kittens.army !
In the near future, you will even be able to add your personal domain name to use our mail service.
🔗News on the website
🔗Pages redesign
You may have noticed it, but the site is getting a makeover!
Neil is working on improving the website UX and started with the services presentation pages. We hope this new design will be clearer, more pleasant to read, and more up to date.
See the "Our services" section for more information.
Illustrations from Undraw have been used on these pages.
🔗Portraits of the Administration Council members
6 months after the 2020 General Assembly, all the members of the Administration Council have finally been drawn by Brume! You can find this trombinoscope on the page The association.
🔗FAQ
A brand new Frequently Asked Questions page has been drafted. It is meant to be as complete as possible, and is therefore quite consequent. We hope that all your questions will be answered in this FAQ!
It is separated into several topics in order to be as broad as possible while remaining readable. It concerns the association in general, not the services. The services that need it have a small FAQ on their respective pages.
If you have a question that is not answered in the FAQ or if you think we should add something in particular, feel free to contact us!
🔗New t-shirt!
Following the warm welcome of the "Constellations" t-shirt, we present you a new t-shirt design, this time called "Birds".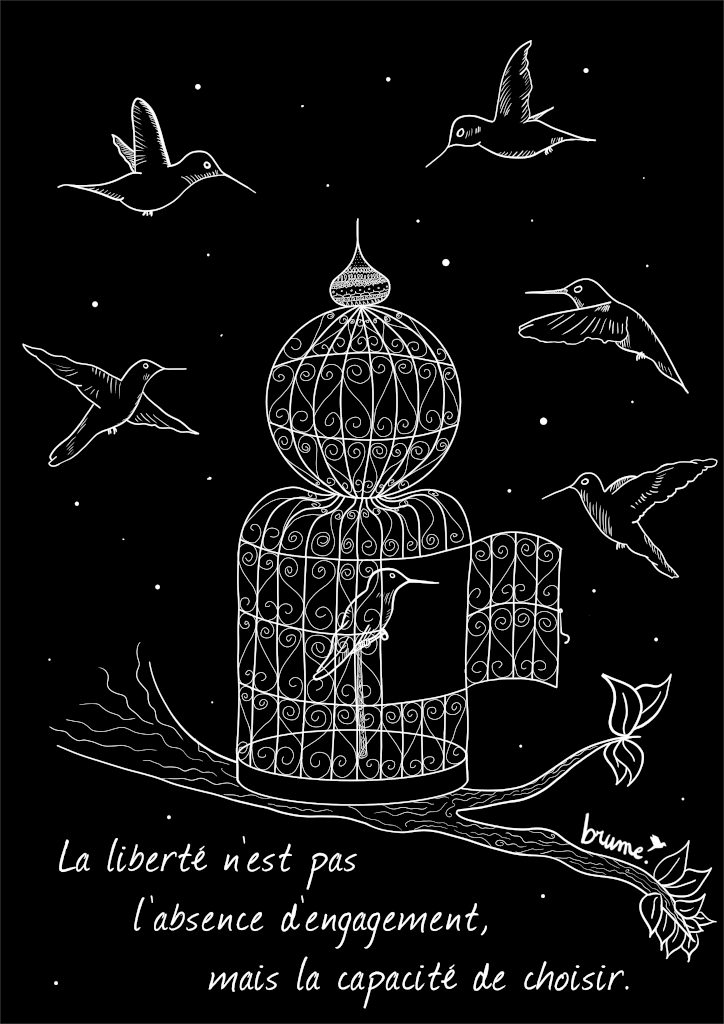 We ordered this t-shirt in 100 copies, and reordered 60 t-shirts with the old design, "Constellations".
Like the other design, it is a white silkscreen print on black fabric in A3 format from Sol's (Regent model, unisex), Fair Wear certified.
You can see a large open cage decorated with small spirals on a branch. Inside is a perch with a bird looking out. Five birds are flying around the cage in a starry sky.
The following sentence is written under the illustration: "Freedom is not the absence of commitment, but the ability to choose". This is a quote from Paulo Coelho, a Brazilian writer known for his book The Alchemist.
This design was made by Brume using only free software: Krita for drawing, GIMP and Inkscape for image processing and vectorization. As with most 42l resources, you are free to use it as you wish (license CC-BY Brume).
Here is the image in several formats :
Do not hesitate to contact us if you want the edition file (a Krita file, in .kra format) of the design, not available here for disk space reasons.
🔗Online sale on En Vente Libre !
En Vente Libre (EVL) is an association that allows other free software organizations to share their ideas by selling their products online. You'll find t-shirts, stickers, USB keys and a lot of other goodies from many French open-source/libre associations.
We have signed an agreement with EVL, allowing us to sell various items (mainly our t-shirts), online.
You'll find there :
If you like our t-shirt designs and want to support the association, you can look at our articles on En Vente Libre here.
🔗Legal notice updated
Finally, we have updated the retention period for connection logs to our services in our legal notice: we no longer store these logs for 6 months, but only for 45 days. This reduction in retention time has been made possible by automating the generation of our statistics.
Many thanks to our anonymous models who will recognize themselves :)
Thank you for reading and see you soon !
~N&B