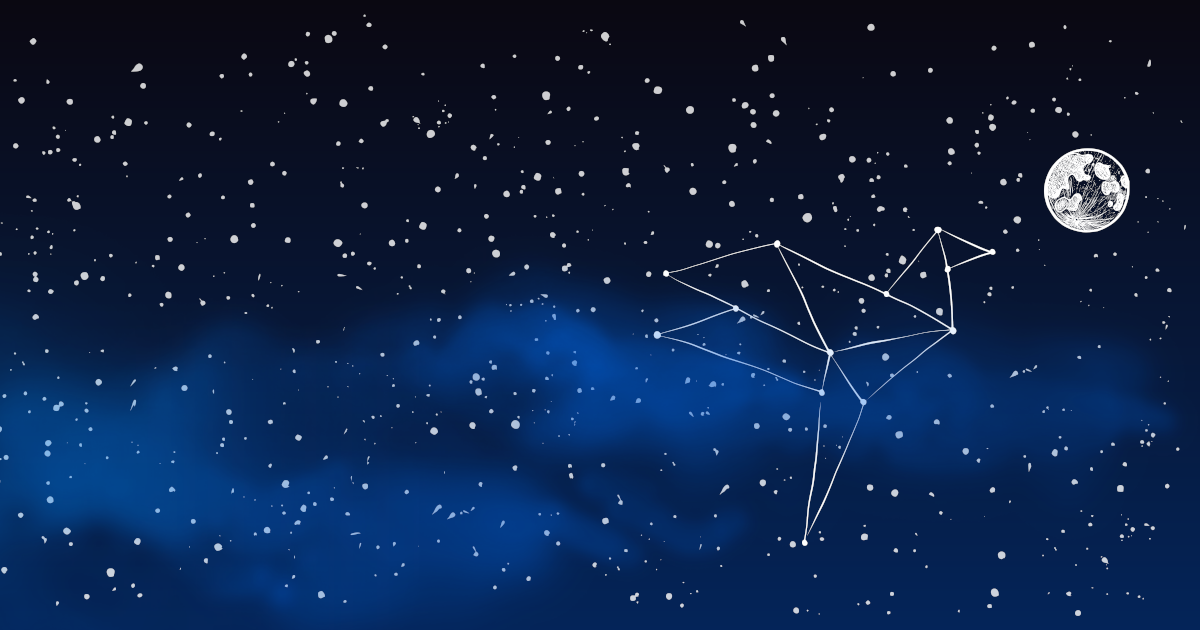 We've got a shiny new website!
Prepare to be amazed.
After many months of development, we present to you our brand new website!
Made with the static site generator Zola, this change allows us to turn the page after four years of activity as "42l".
It still needs some fine tuning, and we're working on it! Its source code is available here.
If you notice a bug or a display problem, feel free to send us feedback on Mastodon, Twitter or by email :)
🔗Our activities for the last few months
This summer, we put a lot of energy into this new website, but we also took the time to organize or take part in various activities:
From August 18 to 22, Brume, Neil and Doc' went to Camp CHATONS to meet the members of the collective. They organized a "Crossing the River of Doubt" workshop, of which you can find a condensed summary here.
from September 2nd to 4th, Brume and Neil participated in the Animafac summer university in order to hold a workshop "Getting out of GAFAM in three clicks!" for which you can find the slides here.
On September 17th, Neil organized a conference in English at 42 for the Software Freedom Day. This conference was broadcasted live in a dozen campuses of 42Network. You will soon be able to find the recording on our PeerTube channel.
🔗42l becomes La Contre-Voie
As previously announced, our association is changing its name! The Extraordinary General Assembly of July 25th ratified this modification.
One important point: there is no ideological shift, no changes in the editorial line. We will be continuing in the same vein as our previous missions. La Contre-Voie remains the same structure, administered by the same people, with the same objectives: to promote free culture through awareness activities and the hosting of free/libre services.
We summarize here what is changing in our identity and operations.
🔗Raising awareness in other places
We are now dedicated to outreach beyond 42: this is the primary reason behind our name change.
We are satisfied with the work we have done these last four years at 42 and we wish to continue these actions in other schools, universities, colleges, high schools, media libraries or any other place where knowledge can be shared. For this reason, the "42" in our former name no longer matches the image we wish to project.
However, we are not turning away from 42's campuses: we consider that it is crucial to intervene in priority in computer science schools to make future developers aware of digital issues, both in the public sector (IUT, computer science departments) and in the private sector (EPITA, EPITECH, SUPINFO, EFREI…), especially since we have the technical skills to go further when addressing these audiences: workshops on self-hosting, on contributing to free software…
🔗We are no longer a student association
Even if we still count students among our Contribution Committee, we don't call ourselves a student association anymore since our actions are no longer limited to our school.
We now wish to act on a local scale, outside the school, through partnerships with regional or city-level structures, and in a joint manner with other structures that have the same objectives as us.
We are therefore preparing a move of the association's headquarters outside 42Paris - and probably outside of the Île-de-France - in order to keep it close to its most active contributors.
🔗Welcoming a salaried team
Saying goodbye to student life quickly brings us to a serious issue: finding a livelihood.
In order to keep the association alive, we would like to welcome our first part-time employee within the next one to two years; this would imply an annual budget of about 15 000 euros, the current budget being 2 100 euros.
This major change will mean significantly greater funding constraints: we can no longer fund the association's servers by simply selling t-shirts.
We have designed our homepage by highlighting this new constraint: we try to display our financial needs and the use of our funding in the most transparent way possible.
Even if La Contre-Voie is a recognized association of general interest since 2020 (allowing you to defiscalize your donations by up to 66%) we have only received 5 euros of donations in 2022 for now.
In 2023, we wish to finance ourselves more through donations: we will launch annual fundraising campaigns (perhaps with a reward system for donations?) in order to relaunch the collection of donations and to see if it is possible to finance a part of our actions through donations in the long term.
We are also going to diversify our our funding sources, in particular through requests for public funding. If we intervene in public schools, it seems coherent to us to be partially financed by public money - even if it means signing the Republican Commitment Contract, a prerequisite for requesting financing.
Our reliance on public funding will therefore be a function of the financial support we receive from you.
🔗Towards popular education
These four years of activism at 42 have allowed us to take a step back from our activities, to position ourselves in the associative ecosystem and to gain maturity on the vision we have of our role as an awareness-raising association.
Partly because of the influence of Framasoft, we decided to consider ourselves as a popular education association, because of our militant commitment to transmit a counter-culture in the digital domain and our new vocation to intervene in various institutions.
🔗Broaden our communication platforms
We need to reach a public with little knowledge of digital issues, and it is not by communicating on Mastodon that we will reach neophytes.
That's why we have chosen to extend the association on new channels, not much used by experienced librists:
We have created a Discord group for the association. This platform will serve as a portal to our communication groups on Matrix: the essential Discord channels will be bridged so that people on Matrix don't have to create a Discord account.
We will create an Instagram account to post videos and images to promote free culture on this closed network.
We encourage librist associations that aim to raise awareness about free culture to make use of the web giants' platforms in order to reach their users.
🔗The new calendar
In our previous article, we had detailed the planning of our actions from July to September. It has been delayed for a month, mainly due to the huge and insufficiently anticipated workload of the website.
Here is what we have prepared for the coming months:
September to December 2022: Continued redevelopment of the website and migration of services to our new domain name.

Addition of functionalities on the website (contact form, comments…)
Implementation of a migration plan for our services to lacontrevoie.fr.

End of October 2022 : transferring our head office
November 2022 : sending applications for approvals and/or grants
November 2022 to April 2023 : new developments on the website

Rewriting of the member space (implementation of a SSO)
Writing of the new documentation of our infrastructure
Rewriting of the mail service interface
These are optimistic estimates, not a guaranteed schedule!
Alongside all this administrative and technical work, we will of course continue to organize awareness activities. We also plan to go to the Capitole du Libre next November, or even organize a "42 convoy" if our time allows it :)
See you soon!