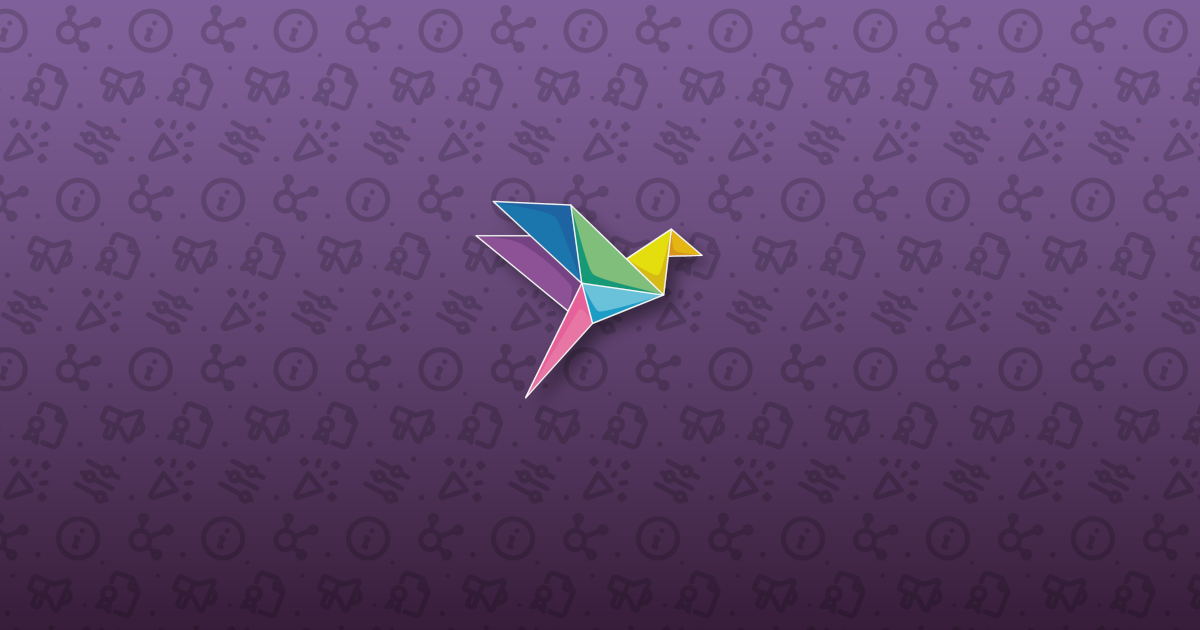 The economic model we strive for
Building a non-profit salaried team
La Contre-Voie is a non-profit association : our goal is not to make money. How can a structure like ours exist under capitalism?
This article presents how we wish to make the association economically viable.
🔗A little background…
Since 2019, we have been organizing awareness activities on digital ethics for neophyte audiences. We started as a student association under the name "42l", within the 42Paris school.
In July 2022, we decided to extend the scope of the association to pursue our mission by intervening in other schools : indeed, even if we are satisfied with what we had organized until now, we cannot be students forever, and we noticed that the need to raise awareness about digital issues was also present in other schools.
We have therefore undertaken to radically change the identity of the association to become "La Contre-Voie", giving ourselves the objective to intervene in other educational establishments (public or private): universities, high schools, colleges, but also third place associations and popular education structures (MJC, media libraries…).
In addition to this transformation, there is a new major constraint: in order for our activities to have more impact, and for us not to be satisfied with "promoting free culture in our free time", we wish to constitute a salaried team within one or two years.
So we need to adapt our business model to face this new situation.
Eight months later, here is a first assessment of our reflection.
🔗The volunteers of La Contre-Voie
2022 was the first year in which we experimented with valuing volunteer work to the end: we therefore took the time to count the volunteer hours spent on the association and to estimate their financial value. This balance sheet is used to draw up a state of play of the volunteer activity within La Contre-Voie, but also to justify requests for subsidies, which could be useful to us during the year.
One of the first indicators that this evaluation reveals is the number of volunteer hours and their distribution: we counted 3,006 hours of volunteer work for all the contributors of the association in 2022, of which 2,108 hours by one person and 505 hours by another person.
These 3,006 hours of volunteer work are estimated at a total of 83,048 euros: in other words, if this time of work were remunerated in a company, this amount would correspond at least to the budget reserved for the remuneration of employees.
You can find the details of this accounting in the appendix of our financial report.
🔗Volunteers for life?
When La Contre-Voie was still a student association, we could devote ourselves fully to it in a entirely benevolent way: we were not yet subject to the imperatives of the job market and, for most of us, we were lucky enough not to have to depend on a part-time job on top of our studies in order to survive financially.
Today, the situation is different: if most of us want to reserve our contribution to FOSS on our free time, some people would like to dedicate themselves to it full time. We need to have the means to do so.
What funding model do we want?
🔗Our current model
Until now, according to our 2022 financial report, we have mainly had three sources of funding: the sale of T-shirts (50%), the fees of our members, who benefit from our member-only services (21%) and donations from individuals - your donations! (28 %).
In 2022, we had defined a budget forecast of 2,360 euros and finally collected 3,466 euros, which shows that this model works very well thanks to your support.
But it goes without saying that if we want to pay an employee, we will not be able to rely on the sale of T-shirts: this would go against the principle of non-lucrativity of the association and it would require selling many (too many) T-shirts. We might as well start a t-shirt company next to our association activities at this stage…
Among other expenses, if we intend to intervene in different places (and not just to integrate a school as before), this will generate a consequent increase of our travel expenses to go to the places, to eat on the spot and eventually to sleep on the spot if we can't do otherwise.
Thus, while a simple intervention in a school as a student association would cost us nothing, an intervention of one person in a distant place could cost us at least 130 euros (80 euros for a return trip by TGV, 40 euros for a night in a hotel and 10 euros for a meal). And that's without counting the remuneration of the speakers!
🔗The mirage of the salaried team
To integrate a part-time employee would require a minimum annual budget of 12,000 euros just for remuneration (at the minimum wage and part-time, low estimate). Our budget for 2022 was less than 2,400 euros, we cannot multiply our budget by 6 in one year.
This year, we have therefore defined a new annual budget of 4,800 euros, which means we doubled last year's budget, and we hope to triple this budget next year to aim for a first remuneration in 2024, or even at the end of 2023 if we manage to find funding by then.
The first contract will undoubtedly be relatively precarious and may not be a fixed-term or permanent contract: it may be an apprenticeship or professionalization contract, a paid internship, a work-study program, subsidized contracts (if they still exist), positions partially subsidized by public administrations (FONJEP)… we do not yet know what form this remuneration will take.
In any case, we have this new need to remunerate as fairly as possible the people who devote time to the association's missions, which implies looking for sources of financing.
🔗Financing our interventions
Our objective being to intervene in schools, several problems arise: Who finances our interventions? Can they be free? If not, at what amount?
🔗Setting a price
Let's start with the most difficult one: the price of the intervention.
A two-hour conference generally mobilizes one person for a whole half-day, if you count the travel time and preparation time on the day. But it will also have required hours of work beforehand (preparation of the content, slides, monitoring of the subject presented, regular updating of the content…).
The gross hourly minimum wage being 11.27 € in 2023, we can therefore assume a minimum of six hours or 67.62 euros per person. If we take into account the level of qualification (which we arbitrarily value at 3 times the SMIC for the holding of a conference), the amount would be raised to 202.86 euros.
This also means that this price would not cover the time our employee spends outside of this intervention, but necessary for the functioning of the association (for example, managing the administrative tasks of the association, developing tools or administering services… yes, we have multi-tasking profiles!)
This is also without counting the travel expenses: if there is a need for a TGV trip, one can easily count 80 euros more. For a hotel, 40 euros more… We quickly arrive at very high amounts.
One thing is sure: considering these amounts, choosing the free price could have as a consequence that La Contre-Voie is spending on these activities, whereas we are looking for the opposite (that it is a source of financing).
For the moment, since 2023, we have chosen to fix an indicative amount at 100 euros per intervention, knowing that we are not (yet!) remunerated. We ask the structures to do according to their means and to decide if this amount seems to them fair and equitable, and we leave ourselves the freedom to adjust this price proposal according to the structure which invites us.
🔗By subsidies?
Our first thought was to ask for grants: after all, if we are going to work in public facilities, we think it makes sense to be funded by public money - in the same spirit as FSFE's Public Money, Public Code! campaign.
Unfortunately, the road to grants is long and winding: these grants are usually distributed in the form of calls for proposals restricted to a very specific activity that does not necessarily correspond to what we organize. The organizations that can distribute subsidies are very varied (the FDVA, the FONJEP, aid from communities and municipalities…), not to mention private funding (foundations…) or partnerships with specific institutions (the CAF, Pôle Emploi…).
Some of these funds are conditional on obtaining departmental or national approvals (e.g.: Jeunesse Éducation Populaire) which we are in the process of requesting, but which will take some time to be studied.
Finally, the request of any subsidy is conditioned to the signature of the Contrat d'Engagement Républicain, which poses serious democratic problems, but which we will have to sign under constraint.
🔗By the structures that invite us?
It would make sense to ask for a financial contribution from the establishments that accept to receive us or that solicit us for an intervention. But in practice, it is not always possible.
In the schools, we do not (yet) know of any "official" institutional channel that would frame a request for intervention. Our meeting with François Élie on February 9th (founding president of ADULLACT and deputy mayor of Angoulême) reinforced this observation.
From what we have heard from other popular education associations, this is essentially done through contacts within the institutions (technology teachers / ISN / SNT, student associations) rather than through the rectorate or the management.
As a result, institutions do not necessarily have a budget for this type of intervention, and it seems unfair to ask teachers to pay out of their pockets.
In the case of student associations, it is very variable: it depends on the annual budget of the association, if it is financially supported by its institution and the amount we ask.
So far, in 2023, we have held an intervention at the school CyTech (ex EISTI) in Pau, for the conference "Les enjeux d'Internet". We were invited by La Corpauration, a student association in CyTech (thanks to them!).
🔗In private schools?
In other establishments, especially in the 42 schools (Paris, Angoulême, Lyon…) it is even more complicated to charge for our intervention. The GAFAM and other giants who intervene in these schools send employees to intervene in those schools, and therefore do not need to ask for a financial contribution from the schools. Sometimes, it is even the opposite: the company will pay the school to be invited!
We know that it will be difficult to solicit contributions from these institutions. And yet, it is a particularly important audience to reach, because there are students (especially in computer science) in the middle of their professional training and subject to the influence of the digital giants. It is in the association's objective to organize counter-influence activities to see the digital world from another angle than the GAFAM one.
But is it fair to ask for a financial contribution from student associations, and in the same hand, to intervene for free in schools that does not want to pay us? No, it is not fair and not even economically viable. So we will have to change our strategy eventually.
🔗By donations?
This is the model chosen by some associations, including Framasoft : but their scale is absolutely incomparable to ours (it's a UFO duck ?!).
Moreover, according to the survey that Framasoft conducted in 2022 to know its public, it seems that the overwhelming majority of its contributors (82%) would ask to prioritize the maintenance of the services that Framasoft proposes following its De-google-ify Internet campaign, much more than the awareness actions (35%).
However, the people who know us online do not benefit directly from our interventions in schools (despite the recording of our conferences on PeerTube). Would you fund activities that do not directly benefit you?
Or it would mean expanding our service offerings, so spending more time working on services (at the expense of outreach, because we unfortunately cannot duplicate ourselves yet).
In December 2022, we received a large number of donations from you. It made us feel like our work is appreciated and recognized, and it encourages us to keep going. Thank you!!!
For 2023, it motivates us to try to go further, especially by carrying out interventions in places where we had not gone until now, despite their human and financial cost.
🔗We need time
There are many funding possibilities (and we have only mentioned a few here), but they all have one thing in common: they are long term, have major implications on the association's budget (and therefore its survival) and cannot be realized overnight.
We will need time to think about the best possible solution for us, so as not to enter into a lucrative logic (that's a categorical no) nor to put the association in danger. Our reserve funds guarantee us a small security, but we must move forward carefully.
In the meantime, we will continue to multiply our awareness activities and maintain our services, within the limits of available volunteer energy.
We will also take some time to take a break, even for a short time, because we have already largely exhausted our volunteers in 2022 (see section on volunteer hours), and even though time is running out to find funding, we are finding it difficult to maintain a cruising pace.
We also understood the stake of developing a network, in particular to find places where to hold our events. This is why 2023 will be the year where we will try to participate in many gatherings (more than usual): FOSDEM, JDLL, Pas Sage en Seine, CCCamp, CHATONS, le Capitole du Libre… We will try not to become the "origami booth association" either, because the core of our activity remains the awareness activities and the hosting of free services.
See you soon,
Neil for La Contre-Voie